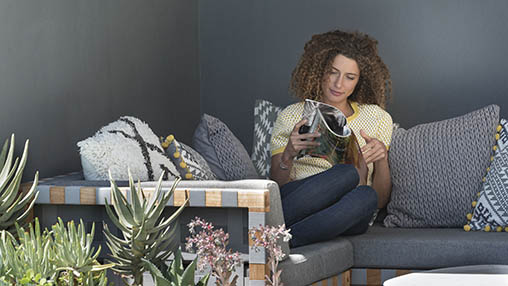 Tell me more!
I'm looking to …
Earn cash back
after close!
With Home Connect, you could earn $350 to $9,500 cash back after close.
Pennymac offers "streamline" refinancing options to consumers to get better mortgage terms without an extensive qualification process. Streamline refinance programs typically allow borrowers to bypass many of the traditional mortgage requirements by offering minimal credit scoring requirements, no new appraisal, easier income and asset verification, and limited paperwork. Reducing the paperwork can often make the process easier and faster, which is why it's called "streamline refinancing." Streamline refinance refers only to the amount of documentation and underwriting that the lender must perform, and does not mean that there are no costs involved in the transaction.
The primary streamline refinance programs available in the market today include:
These streamline refinance programs are available to consumers with an existing FHA or VA loan. Streamline refinance options are not available to borrowers who are interested in refinancing into a different loan type. For example, a customer with a conventional loan would not be able to utilize the FHA's Streamline refinance program.
It is important to note that while the FHA or the VA may not require lenders to complete several verifications, different lenders have varying policies to mitigate their own risks. For example, Pennymac requires some level of employment, credit, income, and property verification for new Pennymac customers, however, these requirements are still less stringent than the requirements for full documentation loan programs. If you're an existing Pennymac customer, we rely more on the documentation already in hand and your good standing with Pennymac.
What is an FHA Streamline Refinance?
One mission of the Federal Housing Administration (FHA) is to maintain and expand homeownership. As a result, the FHA wants to encourage homeowners to refinance when they can financially benefit from doing so. The FHA non-credit qualifying streamline refinancing does not require employment, income, or credit verification—even home equity is not required.
How Do I Qualify for an FHA Streamline Refinance?
The FHA Streamline is a great option for homeowners with an FHA loan that are looking to lock in one of today's historically low interest rates. However, there are a few key requirements borrowers must meet to qualify:
Your mortgage must already be an FHA loan
You must be current on making your mortgage payments (not delinquent)
You must get a tangible benefit from refinancing; either by reducing your interest rate and/or obtaining savings by changing loan terms.
The refinanced loan may not exceed the original loan amount.
You cannot use the refinancing to get access to cash
It's important to note, that refinancing may result in increasing your total finance charges over the life of your loan, even if it reduces your monthly mortgage payment amount. That's because refinancing can restart the amortization clock which resets the total number of monthly mortgage payments due. Additionally, there are costs associated with the refinancing that should be considered.
However, Pennymac provides you the flexibility of choosing the term on your new streamline refinance loan, which can prevent extending the length of your mortgage. Although choosing a shorter loan term may lower the amount of interest paid over the life of your new loan, it may not lower your monthly payment amount as much as a new 30-year term loan might. Pennymac's Loan Officers can discuss the best options for your individual situation.
FHA Streamline Upholds the Mortgage Insurance Premium
If you have an FHA-insured mortgage, then you're already aware of the provision to pay mortgage insurance. With an FHA Streamline, this requirement continues. Before you commit to an FHA Streamline Refinance, you will want to note the date you closed on your initial mortgage. That's because this date determines the cost of your mortgage insurance premium (MIP), and will impact your refinancing savings:
If you are refinancing an FHA loan taken out before June 1, 2009, your annual mortgage premium will be 0.55% of your given loan amount.
If you are refinancing an FHA loan taken out after June 1, 2009, your annual MIP can range from 0.45% to 1.05% of your total loan amount.
For example, let's say you took out a $200,000 mortgage prior to June 1, 2009. Your annual MIP would cost about $1,100 a year. If you took it out after June 1, 2009, your annual MIP would cost about $1,700. Be sure to talk to your lender to see if you qualify for the reduced MIP rate.
Other "Low-Doc" Streamline Refinance Options
While FHA Streamline options are the most common, other types of government-backed loan programs also offer Streamline Refinance options with the same benefit of reduced documentation.
VA Streamline Refinance/IRRRL
This program is available to homeowners with a VA-guaranteed home loan, and is also referred to as a VA Interest Rate Reduction Refinance Loan (VA IRRRL). Similar to the FHA Streamline, the VA IRRRL offers relaxed credit score, income and asset requirements, and limited paperwork. Additionally, if you have a VA IRRRL loan, the mortgage insurance requirement is waived, regardless of Loan-to-Value (LTV).
USDA Streamlined-Assist Refinance
While this program is not technically a "Streamline Refinance", this loan is a "lower-document" option for homeowners who have a USDA-backed mortgage. The USDA Streamlined-Assist Refinance is different to both the FHA and VA Streamline programs, because it does require employment and income documentation to confirm you continue to be a low to moderate income borrower. However, the USDA Streamlined-Assist Refinance does not require credit verification or a new appraisal, making it easier to qualify for than full documentation loan programs. In most cases, the refinancing must result in a $50 reduction in the monthly mortgage payment.
Streamline Refinancing - A Recap
Streamline is a term describing loans where limited borrower credit documentation and underwriting are required. Streamline refinance refers only to the amount of documentation and underwriting that the lender must perform, and does not mean that there are no costs involved in the transaction.
A Streamline Refinance is typically an easier and affordable loan option for qualified homeowners. With minimal underwriting requirements, these programs allow borrowers to avoid many of the hassles and legwork of a traditional refinance loan. Most importantly, streamline refinancing provides homeowners the opportunity to secure a low interest rate and lower their monthly payment more efficiently, when compared to a traditional refinance.
If you meet the guidelines for a streamline refinance and are looking to lower your rate and monthly mortgage payment*, contact your mortgage lender to inquire about the application process. Don't be afraid to take the time to ask questions or shop around for lenders to compare rates and fees. Requirements, fees and rates all vary from lender to lender so even if one mortgage company can't help, another one may be willing to work with you.
*By refinancing your existing loan, your total finance charges may be higher over the life of the loan.
Want to know if refinancing is right for you? Speak with a licensed Loan Officer at Pennymac today and see if Streamline refinancing is right for you. Call us at (866) 549-3583.
Share
Categories