Calculate Your
Monthly Payment
Calculate Your Monthly Payment
Refinance
Refinance
Buy a Home
Buy a Home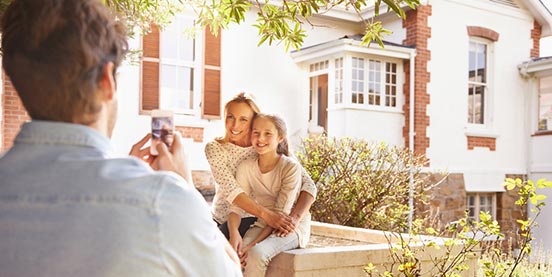 Conventional Home Loan?
Are you looking for a low cost loan with some great benefits for saving money over the life of your loan? A Pennymac Conventional Home Loan may be a perfect fit.
Has a lower cost than many government programs that require mortgage insurance

Available for primary, second homes, investment properties

Choose a fixed-rate or adjustable rate mortgage (ARM)

Wide range of down payment options
Today's
Conventional Mortgage

Rates
Keep in mind, these home loan rates are based on certain assumptions and may differ from your specific financial needs.
*
Discount points apply, view assumptions for details. Rates valid on:
Wed, Jul 12 2017, 09:49 AM PT and are subject to change without notice.
Keep in mind, these home loan rates are based on certain assumptions and may differ from your specific financial needs.
*
Discount points apply, view assumptions for details. Rates valid on:
Wed, Jul 12 2017, 09:49 AM PT and are subject to change without notice.
Rates display is temporarily unavailable.
For a rate quote, please call a Pennymac Loan Officer at (866) 549-3583.
What Is a Conventional Home Loan?
Conventional loans can be a great lower cost mortgage option for people who can afford to take advantage of some of its key benefits. One of these benefits is the lack of an additional mortgage insurance payment for borrowers who are able to make a 20% down payment. Even if you're not able to put 20% down at close you can still have your mortgage insurance removed, after you reach 20% in equity, without having to refinance your property.
Borrowers who are refinancing also often choose conventional loans to save money compared to their existing mortgages. For example, FHA borrowers may transition to a conventional loan in order to eliminate mortgage insurance while getting a great rate.
Another key benefit of a conventional loan is its flexibility to be applied to many different kinds of properties. Conventional loans can be used to finance a primary residence, a second home, or a rental property.
Conventional loan borrowers have the choice of opting for either adjustable-rate (ARM) or fixed-rate loans, depending on their plans for the property. While many prefer the reliability of a fixed rate that stays the same over the life of the loan, some will opt for an adjustable rate if they want to take advantage of the lower rate and don't plan on staying in the house long enough to be at risk of seeing their payment increase.
While most conventional loans do require a down payment of some kind, many borrowers are surprised to learn that you can qualify for a conventional loan with as little as 3% down. If you wish to avoid mortgage insurance, you will need to put at least 20% down or wait until you reach approximately 20% equity in the home to cancel it.
Mortgage Type
Conventional Purchase
Pennymac offers a variety of conventional loan options to help borrowers purchase their dream home. Borrowers with enough funds for a 20% down payment can avoid mortgage insurance immediately while others can have it removed with an appraisal after reaching an 80% Loan-to-Value (LTV). There is also added flexibility to accommodate multiple types of properties, including second homes and investment properties. Regardless of how you can benefit from a conventional loan, Pennymac will work with you to make sure all your options are in front of you.
Rates & More Info
Benefits
Avoid mortgage insurance with a 20% down payment

Term options are more flexible and easier to customize and match to your financial needs

They can be used for many types of properties, from single-family homes to condominiums
Mortgage Type
Conventional Refinance
For homeowners looking to save on their current mortgage payments, Pennymac also offers conventional refinance loans. Refinancing into a conventional loan is a great way to get a great rate at a term that suits your financial goals. Best of all, you can refinance into a conventional loan from any other kind of loan.
Rates & More Info
Benefits
All you need is an 80% LTV to avoid mortgage insurance
Flexible term options could enable you to save money without extending the length of your loan
Mortgage Type
Conventional Cash-Out Refinance
A Cash-Out Refinance Loan from Pennymac is a way to access the equity in your home to tackle things like home improvements, lingering debt or any other expenses that you need help managing. In some cases, you may also be able to lower your monthly interest rate as well. Pennymac offers a wide range of cash-out refinance options to suit any number of needs, including adjustable and fixed-rate loans in a variety of term lengths.
Rates & More Info
Benefits
Use cash from your equity for anything, including home improvements or paying off high-interest debt

Manage your debts at the best possible rate

Consolidate other debt from multiple sources, like auto loans and credit cards, into a single payment and simplify your finances
Mortgage Type
FHA-to-Conventional Refinance
Many home buyers opt for a home loan insured by the Federal Housing Administration (FHA), often because of the minimal down payment and flexible financial requirements. These loans are a great way for first-time homebuyers to get financing but sometimes a transition to a conventional loan can make more sense after you've built equity. Refinancing into a Conventional loan can often lower your monthly payment by both lowering your rate and removing mortgage insurance. Even if you're not lowering your rate, eliminating mortgage insurance alone could still save you both on your monthly bill and over the life of your loan.
Rates & More Info
Benefits
Get a lower interest rate and lower your monthly payments*

Reduce or remove your mortgage insurance payments

Consolidate other debt from multiple sources, like auto loans and credit cards, into a single payment and simplify your finances
*By refinancing your existing loan, your total finance charges may be higher over the life of the loan.
Who Is Eligible for a Conventional Loan?
While products like VA, USDA and FHA loans are structured to make home buying possible for a wider range of people, conventional loans have somewhat more stringent standards. Qualifying for a conventional loan generally requires the borrower to show an overall stronger financial profile to the lender in order to qualify for some of the unique benefits.
A few of the key eligibility requirements include:
Good credit – Generally credit scores of 620 or higher depending on the transaction, though the FICO requirement may vary from lender to lender
Minimum 3% down payment – While you may choose to pay as little as 3% down, an approximately 20% minimum down payment is required to eliminate the need for mortgage insurance
Cash reserves – You should have at least two months cash reserves after closing to cover your loan costs
Proof of income – You will need to show steady income to cover the cost of your loan and self-employed individuals will need to supply two years of tax returns
Debt-to-income – Your debt-to-income ratio should be no more than 45%, but can go up to 50% in limited cases. This is the percentage of your monthly gross income that is paid out to recurring debts.
Why Choose Pennymac as Your Conventional Mortgage Lender?
Working for one of the top national lenders, Pennymac Loan Officers have earned a reputation for focusing on the unique needs of every customer. Whether they are first-time homebuyers interested in a conventional home loan or are looking to refinance their existing mortgage, our specialists are equipped to help borrowers through each and every step of the conventional mortgage process.
Pennymac is dedicated to fulfilling the dream of homeownership for everyone interested in taking the next step on a new property. We're working every day to improve the experience of finding the right home loan for your unique needs and offering competitive rates on a wide range of products. Interested to learn more about what Pennymac can do for you? Get your own customized quote today.
Frequently Asked Conventional Mortgage Questions
Why Do so Many Home Buyers Choose the 30-Year Fixed?
When most people think of mortgages, they think about 30-year fixed rate loans. There are lots of reasons that borrowers choose the 30-year fixed but the most popular is probably the security of knowing what you'll be paying over the life of your loan. While some people know they will only be in their homes for a finite amount of time and an adjustable-rate mortgage (ARM) will save them money, many prefer the added predictability of a fixed-rate loan.
The 30-year term has also proven to be popular with borrowers due to how it spreads payments over a long period while providing first-time homebuyers with an opportunity to live in a mortgage-free home for a portion of their lives. As the average age of first time homebuyers is estimated to be around 33-years-old, some homeowners will pay off their mortgage before retirement age and own their homes outright, greatly reducing their monthly expenses later in life.
Tip: Use our home loan calculator to estimate your monthly payment, including taxes and insurance estimates to get a clearer picture.
What Is Private Mortgage Insurance (PMI) and Will I Have to Pay It?
If you're unable to put down 20% or more on a conventional loan, you will probably be required to pay PMI (private mortgage insurance). On conventional loans, PMI can often be less than mortgage insurance on FHA loans when the borrower has good credit.
What Are the Credit and Income Requirements for a Conventional Loan?
Conventional loans may be best suited for those with a credit score of 680 and above, even though Pennymac only requires 620 or higher, depending on the transaction. While borrowers with lower scores may still qualify, they will probably be better off looking at other mortgage products that are better suited for the particulars of their financial situation.
In one such example, you may have one borrower with a 740 score putting 20% down on a home that has 0.25% added to their loan fee but a similar borrower with a 660 score would have a 2.5% fee added.
Although there are many other factors, including credit history and the amount of available cash reserves, the maximum Debt-To-Income (DTI) ratio for a conventional loan is usually approximately 45%. Occasionally loans can be made for DTIs up to 50% when the borrower has strong compensating factors.
What Kind of Properties Can I Buy with a Conventional Mortgage?
Conventional mortgages are relatively versatile loan products that can be used for a wide range of different types of properties. Some of the properties you finance with a conventional mortgage include:
Single family homes (attached/detached homes)
Planned Unit Developments (attached/detached homes within a homeowner's association)
2-, 3-, and 4-unit properties
Condominiums
Conventional loans can also be used to purchase a second home or a rental. While it is true that your interest rates and down payment requirements will usually be higher, the conventional loan is one of very few mortgage programs that can accommodate vacation or investment properties.
Can I Use Gifted Funds for My Down Payment?
You may use cash gifts towards the costs of many different loans offered by Pennymac, including conventional loans, FHA loans, VA loans and USDA loans. However, the total amount you're eligible to use will vary depending on the specifics of the loan you're applying for.
One such example is conventional loans. In this instance, you can use a cash gift for the entire down payment as long you're putting down 20% or more and there is no payback provision. The rules change if you're putting down less than 20%, when you may use only some of the cash gift for the down payment and must provide the rest from your own savings.
Can I Get a Second Mortgage to Eliminate PMI?
Piggyback mortgages are second-lien mortgages used to "piggyback" off the first-lien mortgage on a home purchase. These are popular because they help buyers avoid private mortgage insurance when they're not able to meet the 20% down payment threshold. Piggyback mortgages are primarily portfolio loans and as such the qualifying criteria can vary considerably from lender to lender.