FHA Home Loans
Calculate Your
Monthly Payment
Calculate Your Monthly Payment
Refinance
Refinance
Buy a Home
Buy a Home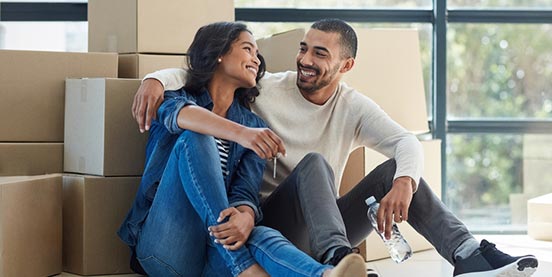 FHA Home Loan
A popular choice for first-time homeowners, FHA loans are a great way to secure financing for borrowers who have less money to put down on a new house and lack the credit history to qualify for a conventional loan.
Broader qualification requirements

Flexible down payment options below 20%

Eligible for Streamline refinancing
Today's
FHA Home Loan

Rates

See at a glance how VA IRRRL rates stack up today. Compare different mortgage loan types and learn more about how VA IRRRL can make your monthly mortgage payments more stable and affordable.
Products
Rate*
APR*
Points
Keep in mind, these home loan rates are based on certain assumptions and may differ from your specific financial needs.
*
Discount points apply, view assumptions for details. Rates valid on:
Wed, Jul 12 2017, 09:49 AM PT and are subject to change without notice.
Products
Rate*
APR*
Points
Keep in mind, these home loan rates are based on certain assumptions and may differ from your specific financial needs.
*
Discount points apply, view assumptions for details. Rates valid on:
Wed, Jul 12 2017, 09:49 AM PT and are subject to change without notice.
Rates display is temporarily unavailable.
For a rate quote, please call a Pennymac Loan Officer at (866) 549-3583.
What Is an FHA Home Loan?
An FHA home loan is a mortgage insured by the Federal Housing Administration that can be a great option for buyers who wish to put down less than 20%. FHA loans also have less stringent guidelines than some other loan products for income and debt requirements, which makes it a popular mortgage for first-time homebuyers.
Since 1934, the FHA has provided insurance to lenders in order to allow a wider range of Americans to buy and finance homes. The program was started during the Great Depression, when the increase in failing banks caused a dramatic decrease in homeownership. While the program has undergone many changes over the years, including raising loan limits, the FHA has been successful in making homeownership a reality for a greater portion of the population. Today, the FHA insures about 15% of all new mortgages.
Mortgage Type
FHA Purchase Loan
An FHA loan can be easier to qualify for than some conventional mortgage programs, making it a great option for many first-time homebuyers. The flexibility of having lower down payment requirements, tolerance for a wider range of credit histories and the potential for easier future refinancing makes FHA loans a better match for buyers that may not have the right financial profile for other types of home loans.
Rates & More Info
Benefits
Down payment options as low as 3.5%

Allows a broader range of income, debt, and credit history than conventional mortgages

Access to streamlined refinance programs
Mortgage Type
FHA Streamline Refinance
The FHA Streamline Refinance is a special mortgage product reserved for borrowers with existing FHA loans.* The program allows homeowners to bypass many of the traditional underwriting requirements. This means far less documentation will be required, and you don't have to get another appraisal (simplicity meets affordability).
Rates & More Info
Benefits
Options to lower your payment without extending the length of your loan

Reduced income and credit documentation

No appraisal

Low or no-cost options available
*By refinancing your existing loan, your total finance charges may be higher over the life of the loan.
Mortgage Type
FHA Cash-Out Refinance
The FHA's Cash-Out Refinance Loan is for homeowners who want to take cash out of their home equity to pay off debt, fund school tuition, make home improvements or any number of purposes. As home values continue to rise across the country and interest rates remain incredibly low, now may be a great time to consider an FHA Cash-Out Refinance.
Rates & More Info
Benefits
Pay off higher interest rate debt, such as credit cards

Make value-adding improvements to your home

The Cash-Out Refinance Loan can also be used to refinance a non-FHA loan into an FHA loan

Pennymac will lend up to 80% of the value of your home*
*Loan limits are established by the FHA and can vary by county.
Who Is Eligible for an FHA Loan?
Borrowers who are interested in an FHA Purchase Loan must be able to make a down-payment of at least 3.5% (which can be a gift), must live in the property they are purchasing and have a debt-to-income ratio no higher than 50-55% (depending on their credit history). In addition, FHA borrowers generally need to have good credit, although borrowers who have blemishes earlier in their credit history may also be eligible if they have demonstrated financial responsibility in recent years.
Tip: If you already have an FHA loan and want an easy way to reduce your monthly payments, see if you qualify for FHA Streamline Refinancing.
Why Choose Pennymac as Your FHA Mortgage Lender?
Our team of dedicated loan officers at Pennymac have proudly earned a reputation for focusing on the unique needs of every homebuyer they work with and are at the core of our national leadership in the mortgage industry.
Whether customers are first-time homebuyers interested in an FHA mortgage or are looking to refinance their existing FHA loan, our specialists are equipped to help borrowers through each and every step of the FHA mortgage process.
Interested to learn more about what Pennymac can do for you? Get your own customized rate today.
Understanding FHA Mortgage Insurance
One tradeoff to consider in choosing an FHA home loan is the requirement to pay mortgage insurance. There are two components of FHA's mortgage insurance: a one-time upfront mortgage insurance premium (UFMIP) paid at closing, and a monthly mortgage insurance payment.
For example, a borrower applying for a $200,000 30-year fixed FHA loan will generally have to pay a $3,500 upfront insurance fee, which equates to 1.75% of the loan amount. Additionally, FHA borrowers will also pay an annual premium as part of their monthly mortgage payment. The upfront and monthly mortgage insurance amounts vary depending on the terms of the loan. In many cases lenders can roll the costs of UFMIP into the loan. This can help borrowers reduce their out-of-pocket costs at the close of the loan.
If an FHA homeowner chooses to refinance into a conventional mortgage down the road, he or she may be eligible to eliminate the monthly mortgage insurance requirement entirely.
Tip: Use our home loan calculator to estimate your monthly payment, including taxes and insurance estimates to get a clearer picture.