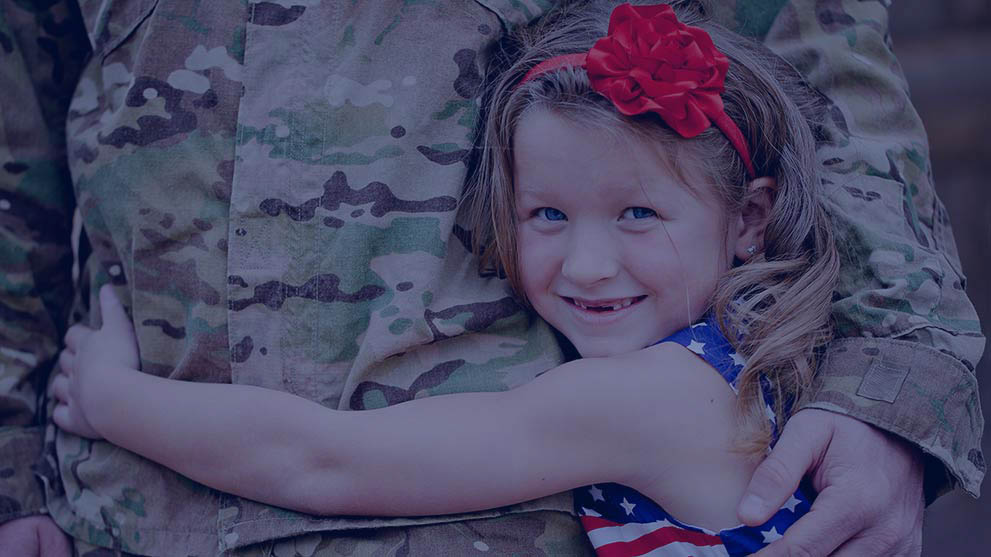 VA IRRRL Streamline Refinance
Calculate Your
Monthly Payment
Calculate Your Monthly Payment
Refinance
Refinance
Buy a Home
Buy a Home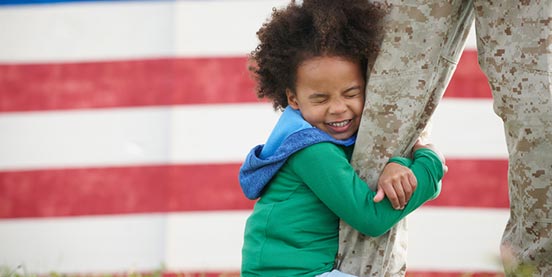 Lower Your Interest Rate with Little or No Out-of-Pocket Costs*
No appraisal

More flexible eligibility requirements

Option to reduce mortgage term without large payment increases
*No out-of-pocket cost refinance options are available to qualifying borrowers. Does not apply to taxes, insurance, or pre-paid interest.
Today's
VA IRRRL

Rates

See at a glance how VA IRRRL rates stack up today. Compare different mortgage loan types and learn more about how VA IRRRL can make your monthly mortgage payments more stable and affordable.
Products
Rate*
APR*
Points
Keep in mind, these home loan rates are based on certain assumptions and may differ from your specific financial needs.
*
Discount points apply, view assumptions for details. Rates valid on:
Wed, Jul 12 2017, 09:49 AM PT and are subject to change without notice.
Products
Rate*
APR*
Points
Keep in mind, these home loan rates are based on certain assumptions and may differ from your specific financial needs.
*
Discount points apply, view assumptions for details. Rates valid on:
Wed, Jul 12 2017, 09:49 AM PT and are subject to change without notice.
Rates display is temporarily unavailable.
For a rate quote, please call a Pennymac Loan Officer at (866) 549-3583.
Help for Those Who Serve
The US Department of Veterans Affairs (VA) provides healthcare and other benefits to qualified active-duty personnel, veterans and their dependents. VA home loans are one such benefit. A VA home loan is a mortgage issued by a private lender, but guaranteed by the US government. This gives the lender more confidence in the loan, and in turn allows them to offer veterans better terms and rates than would otherwise be available. Qualified veterans can purchase property without being required to make a down payment, and VA funding may also be financed into the VA home loan..
The help doesn't stop once the home purchase is finalized; VA home loan holders can take advantage of another VA benefit to refinance their existing VA home loan, replacing their mortgage with something more affordable or that better fits their needs. VA IRRRL refinancing makes it possible.
VA IRRRL Refinancing
The Veterans Affairs Interest Rate Reduction Refinance Loan (VA IRRRL), sometimes called a "VA Streamline" loan, is a product for existing VA borrowers interested in taking advantage of lower interest rates. An IRRRL can help a VA borrower reduce their monthly payments by replacing their current loan and refinancing at a lower interest rate.* But VA IRRRL refinancing doesn't just help cut costs; one of the best features of this type of loan is they require very little paperwork and can often demand almost no out-of-pocket costs. If closing costs are an issue, borrowers have the option of rolling their closing costs into the total loan amount. Additionally, new appraisals are rarely needed, which can further simplify the process.
As the name suggests, a VA Streamline loan is widely recognized as the fastest and easiest option for veterans who are interested in refinancing their existing loan into something more manageable. If you have an existing VA-backed mortgage and want to spend less on your monthly payments or make your payments more stable, then a VA IRRRL may be the right answer for you.
*By refinancing your existing loan, your total finance charges may be higher over the life of the loan.
Resources & Tools
What is the Streamline Refinancing Program?
The VA Streamline is designed to let you refinance your current VA loan and save money. Whether you'd like to lower your interest rate, transition from an adjustable-rate loan (ARM) to a fixed-rate loan, or both, a VA IRRRL Refinance helps many borrowers take advantage of today's historically low rates. The loans are designed to have an easier application process than other types of refinance loans, and typically have significantly shorter closing times. To qualify, you must show a financial benefit or transition out of an adjustable-rate (ARM) loan.
VA borrowers have multiple options to choose from, making VA IRRRLs a flexible option for different financial needs. Fixed-rate options allow you to choose any loan term from 10 to 30 years. This is helpful if you're already a number of years into your current loan and you don't wish to extend your payoff date. There's even a government-backed option that allows you to roll your closing costs into the total loan amount.
How Does a VA Streamline Refinance Work?
There's a reason why a VA IRRRL is called a Streamline Refinance — compared to other refinancing options, the VA IRRRL process is greatly simplified. A Streamline loan eliminates much of the hassle of refinancing, allowing borrowers to secure a new mortgage without an appraisal or a credit underwriting package. Additionally, closing costs may be financed with the new loan, helping reduce or eliminate out-of-pocket expenses.
Why a VA Streamline Loan?
There are several reasons why current VA homeowners may want to take advantage of a VA Streamline Refinance. The most common is that an IRRRL lowers your interest rate by refinancing your existing VA home loan. Simply put, a lower rate means , in most cases, your monthly mortgage payment should decrease.*
Another common reason is to transition from an adjustable-rate mortgage (ARM) into a fixed-rate mortgage, where your payment will stay roughly the same throughout the life of your loan.
The flexibility of a VA IRRRL is another great reason to consider it. Even if you're several years into your current VA loan, you can choose a term that saves you money without extending the time it will take you to pay it off.
*By refinancing your existing loan, your total finance charges may be higher over the life of the loan.
Sorry the service is unavailable currently. Please visit Birdeye.com website to view Pennymac, LLC. reviews
Am I Eligible for a VA IRRRL Refinance?
The U.S. Department of Veterans Affairs backs VA loans as a benefit for veterans, service members and their families. The basic qualification requirements include those who served on active duty for more than 90 consecutive days during wartime or more than 181 days of service during peacetime. For National Guard members and Reservists, the veteran must have served at least six years.To be eligible for a VA Streamline Refinance from Pennymac, you must hold an existing VA loan and have made the last three payments on time. There is also a requirement for what is called "net tangible benefit," which means that the IRRRL must have a lower interest rate than the loan it is refinancing unless the existing loan is an Adjustable Rate Mortgage.
Frequently Asked VA Streamline Questions
What is the IRRRL Funding Fee?
One unique fee you may encounter on a VA IRRRL that you don't see on other loans is the IRRRL Funding Fee. This fee is paid directly to the VA and is meant to help cover losses on the few loans that go into default. Although disabled Veterans are exempt from paying a fee, most VA IRRRLs require a 0.5% Funding Fee. An example of how this works is, if you're paying a 0.5% funding fee on a $200,000 mortgage, your total IRRRL Funding Fee will come out to $1,000. You will usually have the option of rolling this fee into your total loan and spreading it out over the life of your loan, if you choose to do so.
Can I Take Out Cash?
A cash-out refinance is a refinancing option where the borrower replaces their current mortgage with a new mortgage at a larger amount than what was previously owed, taking out the difference as cash. Unfortunately, it isn't possible to take additional cash out with a VA IRRRL. If you have a VA loan and you'd like a cash-out refinance Pennymac offers a VA Cash-Out option that we'd be happy to discuss with you.
How Can I Get a VA IRRRL?
Although a VA IRRRL is usually a faster, easier alternative to standard mortgage refinancing, it does follow a similar set of steps. To get a VA IRRRL, you'll need to do the following:
Choose a lender
The US Department of Veterans Affairs backs VA loans and VA IRRRL refinancing, but they are not the ones who provide the loans. To refinance your VA mortgage, you'll need to go through a private bank, mortgage company or credit union. Although the VA IRRRL can help reduce closing costs and other expenses, there may still be terms and fees associated with specific lenders. As such, it's advisable that you shop around to get a feel for what options will best meet your needs and your budget. Pennymac offers competitive interest rates for VA IRRRLs , so you can be sure that you're getting the best solution for your situation.

Provide your documentation
Once you've selected a lender, you will need to provide some documentation. One such piece of documentation is your Certificate of Eligibility (COE) that you obtained in order to secure your original VA loan. The lender may also obtain a copy of this certificate electronically through the Department of Veterans Affairs. Your lender will let you know if there is any other specific documentation you will need to provide to secure your VA IRRRL.

Finalize the loan
The loan process may differ slightly from lender to lender, and you may be required to pay a one-time VA funding fee. The good news is that because VA loans do not require down payments or mortgage insurance, closing costs should still be much lower than they would be for a traditional loan. You will also have the option of rolling your closing fees into the loan, rather than paying those costs upfront.
The VA IRRRL is designed to help eliminate many of the hurdles and headaches associated with refinancing, but that doesn't mean you should have to go through the process alone. If you'd like to discuss your options and see how Pennymac can help you refinance your VA loan, contact us today!