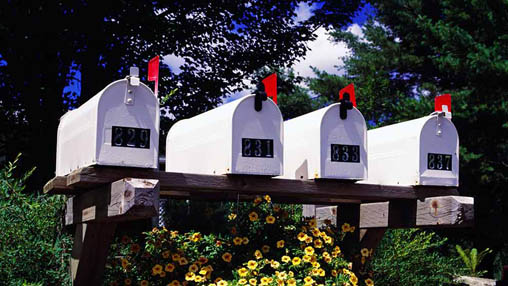 Tell me more!
I'm looking to …
Earn cash back
after close!
With Home Connect, you could earn $350 to $9,500 cash back after close.
You have made the decision to buy a new home and the house you love is on the market. You've submitted your loan application, but what's next? What are the remaining steps until you have assurance that the new home will be yours?
It can be unnerving—the mortgage process can often seem opaque, and depending on your circumstances the timeline might be longer than you expected. Here's how to understand the entire loan process, including what you can do to move it along as quickly as possible.
What Is the Mortgage Process?
The mortgage process for the purchase of a new home has three major steps:
Pre-Approval
The Loan Application
Processing the Loan
Home Loan Pre-Approval
Getting pre-approved is the first step in the process of getting a home loan. Your lender will ask you for information about your income and debt and supporting documentation in order to figure out how much you can afford to pay for a house. Based on the information you provide, your lender will explain what loan programs you are eligible for, and whether there are different options based on which type of loan you choose. With your pre-approval in hand, the seller will know you are a serious buyer who's prepared to make a strong offer.
To get pre-approved, you will need to provide the lender with some documents. Common document requests include:
Employment verification, including pay stubs
Evidence of any other forms of income, such as child support
Tax returns for the past two years
Bank statements for your checking and savings accounts
Statements for other assets like your investment and retirement accounts
Information on any debt you have, such as car or student loans
Submitting the Loan Application
Your application is submitted when you are under contract and can provide the property information. The good news is most of the items have already been collected, but your loan officer will let you know if you need to provide the most recent copies of any previously requested documents.
Once your loan application is completed, you will receive a Loan Estimate (LE). This document gives you all of the details about the loan you have applied for, including estimates for your interest rate, monthly payments and total closing costs.
Make sure you understand all of terms of the loan you have applied for, and ask your lender for an explanation for anything that confuses or concerns you. All lenders must use the same standard Loan Estimate form, which makes it easy for you to comparison shop for the best loan for your situation.
Once you choose the loan you want, you need to inform that lender of your plans to move forward with them, and it's important to do so relatively quickly: Every lender is required to honor the terms of their loan estimate for 10 business days. If you wait too long, market conditions, like changing interest rates, can make it necessary for you to get a revised loan estimate.
Once the application process is complete and you've informed your lender of your intentions to move forward with the loan, the next and final step of loan processing begins.
How Does Loan Processing Work?
The processing of your loan proceeds in two steps.
Step 1 - Employment, Asset, Debt, and Credit Score Verification
Your loan processor's main job is to verify all of the information that you have provided on your loan application. This means checking your employment status (W-2s and pay stubs), assets (checking and savings accounts) and outstanding debts (car and student loans).
Loan processors pay particular attention to your income, as lenders don't want your monthly mortgage payments (including principal, interest, property taxes, and homeowners insurance) to consume your monthly income. Lenders want to be certain that you will be able to comfortably manage all of your current obligations and your new monthly mortgage payments.
Your lender will also order a credit report. This document shows how you have handled and managed paying previous bills like car loans, student loans, and home equity lines of credit. Looking at your past financial actions will enable the lender to predict your ability to make those future mortgage payments on time and in full.
Step 2 - Order Appraisals and Payoff Information
Once your lender has verified the financial information you have provided, it's time to check out the home you want to buy. An appraisal is an expert's opinion of the market value of the home you plan to purchase or refinance. It can protect buyers from overpaying, but it's also one of the most important components of loan processing. The appraisal ultimately affects just how much a bank is willing to lend: Lenders generally won't loan you more money than what a home is worth.
In addition, loan processors will make sure you have a homeowners insurance policy. This insurance will protect both you and your lender from suffering a financial catastrophe in the case of a fire or other damage to the home you have purchased.
If you're refinancing your mortgage or selling your current home in order to buy a new property, your loan processor will request your payoff information (how much you still owe on your current home) from your present lender. This is an important part of calculating the final loan and payment amounts.
What Happens During Loan Processing?
If you have a relatively straightforward financial situation with all of your documentation in order, you may wonder why they loan process still takes as long as it does. Here are four factors that impact loan processing time:
Internal Coordination. During loan processing, your application will be handled by several teams of mortgage professionals. Your file must be checked by the processing team, the underwriting team, and the settlement team, in that order.
Stricter Regulations. The mortgage process may seem particularly arduous to individuals who have not had to apply for a loan recently. As a result of the subprime mortgage crisis, lenders and borrowers are now subject to stricter lending standards. Re-examinations and verifications of all applicant documentation are a necessity. Employees must adhere to the robust guidelines and accommodate an ever-growing list of compliance checks, all of which can extend the processing timeline.
Influx of Loan Applications. With interest rates still low, you may be considering locking in the new mortgage terms. You're not the only one: When rates drop, application volume goes up. This can contribute to longer processing times for your mortgage application.
Obtaining Verifications. Processing is most commonly delayed by document verification. Remember, lenders need to fully assess a borrower's risk before choosing to approve or deny a loan request. This may include verifying employment with managers, obtaining mortgage history from credit bureaus, and acquiring rental records from previous landlords. Confirming this information can take time—especially if your references are difficult to contact or less than cooperative.
What Role Do I Play During the Loan Process?
Now that you understand what is going on behind the scenes, there are ways you can simplify the job of your lender, and speed up the loan process, including:
Be available. While processing and underwriting your loan request, your lender may ask for additional information. They may have questions regarding a lapse in employment history, a maxed out credit card or a sudden drop in income. No matter the query, make sure to respond promptly. Be available and willing to answer any questions that come up.
Provide all requested information upfront. One of the most important components to shortening the loan process is accuracy. Omitting your employment history, excluding open credit card accounts or fudging past debts will not help you secure a better interest rate or loan. In fact, it will only add to the complexity and lengthen your processing time. Don't leave anything out.
Prepare for verifications. Let your landlord, boss or anyone else impacted by the verification process know they may be contacted by your lender—and that you would appreciate a quick response.
Don't be afraid to ask questions. If you are unsure or confused by any part of the application, speak with your lender. It's better to address any issues upfront than to leave questions blank or omit any documentation.
The Payoff
The process of getting a mortgage may seem confusing and never-ending but being organized, honest and quick to respond to you lender's requests will help you make it through as speedily as possible. Getting the home that you love with the best loan possible is an amazing—and worthwhile—reward.
Share
Categories
loan process application processing underwriting prequalifying appraisal fundamentals