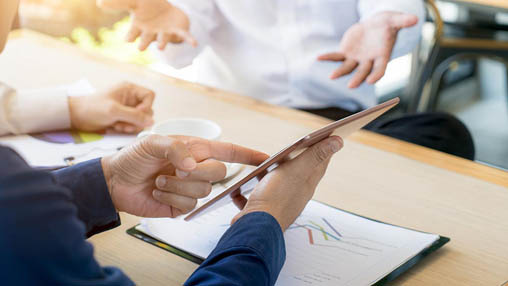 Tell me more!
I'm looking to …
Earn cash back
after close!
With Home Connect, you could earn $350 to $9,500 cash back after close.
Many potential homebuyers and investors overlook bank-owned properties, but for buyers who take the time to understand the REO process, these homes can be a significant opportunity.
Some homebuyers are intimidated by foreclosed and bank-owned homes because they often require more renovations — and a different type of negotiation — than other options on the market. However, some REO properties come at a significant discount, and, if you're willing to work through some of the nuances of the post-foreclosure market, you can set yourself up for a great deal.
What is a Real Estate Owned (REO) Property?
REO, which stands for "Real Estate Owned," is a term applied to foreclosed properties whose ownership has transferred to the bank or lender.
In order to become an REO property, it must go through these general steps:
Loan Default. The homeowner/borrower defaults on (fails to make) their mortgage payments for a certain length of time, with the qualifying amount usually specified in the mortgage terms.
Foreclosure. The lender initiates legal proceedings against the borrower to foreclose on the property.
Auction. The property is then offered to the public at a foreclosure auction and typically sold to the highest bidder. If the property sells to a third party at the auction, the bank or lender recoups some of the cost of the outstanding loan balance, interest and fees from the sale of the property.
REO Status. If the home fails to sell at auction to a third party, possession typically passes to the lender and it becomes a Real Estate Owned (REO) property. The lender prepares to sell it, which may involve evicting occupants and removing outstanding liens attached to the property.
REO properties are attractive to homebuyers or real estate investors for several reasons. In many cases, lenders are motivated sellers who do not want to sit on their REO inventory, and (depending on the bank's history with the property) these homes may be priced at a discount. However, other factors — like the home being sold "as is" — may affect the ultimate price, so it's important to work through the process methodically to make sure you account for every variable.
10 Steps to Buying REO Properties
The process for buying an REO home is similar to the standard home buying process, but there are a few key exceptions to keep in mind. Whether you're buying the home to live in or as an investment, these 10 steps should help set you up for success with bank-owned properties.
Step 1: Browse Available REO Properties
Before you get too far into the process, take a look at the properties available in your target market or price range. There are several ways for prospective homebuyers to browse available REO properties:
Multiple Listing Service: Lenders and Realtors® often use the Multiple Listing Service to list REO properties, making it easy to find options from multiple lenders in one place.
Real estate agent: A real estate agent will be able to find REO offerings from multiple lenders in your desired area.
Online services: Other online services, such as Zillow, offer tools to look up foreclosures by certain characteristics or in certain areas. Some of these tools are free to use, while others may charge a fee.
Step 2: Find a Lender and Discuss REO Financing
Once you've found a property you are interested in, talk to a lender about your financing options. This is particularly important because of the timing of the REO homebuying process; lenders are motivated to sell and want to get these homes off of their books, so the more prepared you are with financing, the better.
One thing that can speed up the REO homebuying process is getting pre-approved by the lender that owns the home. With this pre-approval, the lender that owns the REO property will know that you are financially qualified to purchase the property, making them more likely to accept your offer.
Step 3: Find a Real Estate Buyer's Agent Who Knows REO Homes
A buyer's agent is a great partner to have while you navigate the home buying process. Your buyer's agent helps make sure you are finding the best properties at the best possible prices, and they will use their experience to guide you through every stage of the process. Your agent should also be able to tell you if you need to hire anyone else, such as an attorney or an inspection service, depending on your state and situation.
If you are specifically interested in REO properties, try to find a buyer's agent who works with REO properties frequently. This way, your real estate agent knows the ins and outs of negotiating with a lender, how to calculate the cost of necessary repairs, how to work within the lender's timeline and how to prepare you for what comes next.
Step 4: Refine Your List of Lender-Owned Properties
Once you are working with a buyer's agent, you can start narrowing down your list of REO properties. Some major characteristics that should be taken into account include the following:
Listing price
Significant repairs needed (and the overall impact on price)
Location (and proximity to a school, workplace, or other desired area)
Number of bedrooms and bathrooms
Quality of neighborhood and surrounding areas
Community resources in the area, such as parks, gyms, places of worship, etc.
Lender-specific contingencies or requirements
Once you have taken your "must have" features into account, if you are left with multiple properties, refine your list based on "nice to have" features like a large yard, a finished basement or an in-ground pool. Share your favorite homes with your agent, who can set up tours for properties at the top of your list.
Step 5: Get an Appraisal on Your Ideal Property
Some REO homes go for a great price, but buying a bank-owned home is not an automatic bargain. An REO property may be discounted based on an undesirable location or severe damage, or it can be overpriced based on comparable sales in the area or the lender's desire to recoup the money spent. Either way, it's a good idea to consider getting an appraisal so you know how the true value compares to the asking price.
An appraisal will help you get an objective estimated value, which you can compare to the bank's asking price to see if the price is fair. During the appraisal, a licensed appraiser will take inventory of major systems (i.e., HVAC, plumbing), the structural integrity of the home, and check the prices of comparable homes in the area.
Note: An appraisal, which tries to estimate true home value, is different from a home inspection, which tries to take inventory of current and potential issues. An appraisal will help you decide whether or not the asking price is fair; an inspection will help you understand the repairs and renovations needed, which is critical for a bank-owned home.
Step 6: Make an Offer
Once you've found a property that is right for you, it's time to make an offer.
Your agent will help you decide what kind of offer is likely to be accepted, put together the offer and submit it to the lender. Depending on the lender, you may need to submit special contract forms or paperwork. It is also common to attach an earnest money deposit check to your offer. This check (commonly 1-2% of the purchase price) is usually held in an escrow account until the purchase is finalized.
Make sure to consider the inspection process as you are making your offer. You may choose to make the offer contingent on inspection so you are protected if the inspection uncovers significant (and potentially dangerous) issues. If necessary repairs are well-documented, you can use that documentation to make your case for a low offer. Talk to your agent to understand your options when it comes to inspection contingencies.
Step 7: Have the Property Inspected
An inspection should be part of buying any home, but it is crucial for bank-owned homes. Real estate owned properties are typically sold "as is," meaning the homebuyer is on the hook for any repairs — including major structural issues — that need to be fixed. An REO home may have been vacant for weeks or months, it may be neglected due to the homeowner's financial trouble, or the previous owners may have removed items or damaged the property before vacating. Additionally, it's possible that the property has gone through non-permitted renovations.
With that in mind, you need to be 100% sure you know what needs to be fixed before finalizing the loan. Having a home inspection done is the best way to take a thorough inventory of what repairs need to be made. The cost of these repairs should be added to the asking price so you have a better idea of what the home will cost you (and whether it's still a good deal after repair costs are factored in).
In some cases, the lender may conduct an inspection when the home becomes bank-owned. If so, make sure you get a copy of the inspection report and review it thoroughly to decide if it is comprehensive enough to help make your decision.
Step 8: Negotiate Details
For better or worse, negotiating with a lender for a bank-owned home is different from negotiating with a homeowner.
On one hand, dealing with a bank instead of a homeowner means you don't have to worry about emotional attachments to the home influencing the decision. You are also usually dealing with a very motivated lender who wants to get rid of the property (especially if it's been on the market more than 30 days).
On the other hand, banks typically take longer to respond to an offer (or a question) than a homeowner because the offer must be reviewed by several individuals or companies. When the lender does respond, they will expect you to respond quickly to keep the process moving.
Working with a lender also means jumping through more corporate hoops. Banks are also more likely to present a counter offer because they must demonstrate they tried to get the best possible price for the property. In addition, the lender may ask you to sign a purchase addendum (which you should thoroughly review with your real estate agent or lawyer) and your final offer may be contingent on corporate approval.
Step 9: Finalize Your Loan
Now that you have submitted an offer, several things will be going on at once: the home inspection, negotiations with the bank, and the finalizing of your loan. During this time, you will be filling out paperwork and sharing information with your lender to ensure your loan is the right fit for the offer you have submitted.
Now is also the time to verify the status of the title. The bank typically clears the title before selling a bank-owned home but you can never assume this is the case. Contact the lender to see if the title has been cleared. If not, the lender may have a title company standing by to perform these services. If you are expected to do so yourself, hire a title company to run a full, insured title search before closing the deal.
Step 10: Closing
Once all of the paperwork is in place, you've wired in your down payment and your loan funds are in place, it's time to close.
Closing on an REO property is similar to any other closing, with a few notable exceptions. If you're unable to close by a predetermined closing date, the lender may charge a penalty for each day beyond the deadline. (You can try to avoid these delays by getting pre-approved for a loan and getting assurance that your financing will come through by a given date.)
At the closing, you and the lender representative will sign the documents necessary to transfer the house into your name and to finish your mortgage. After you've signed everything and the money goes to the right place, you'll get the keys and a new title: homeowner.
Is an REO Home the Right Fit For You?
A bank-owned home can be a great opportunity for homebuyers or investors to find a good deal — but only if you're willing to be patient and thorough. Dealing with a lender rather than an individual seller may mean slower response times and a more difficult negotiation, but it can lead to a potentially lower price from a motivated seller that has already handled outstanding taxes.
Call a Pennymac Loan Officer to discuss your options today.
Share
Categories