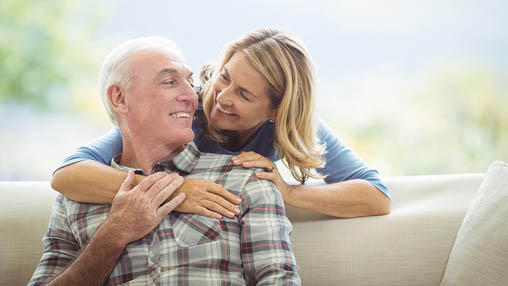 Tell me more!
I'm looking to …
Earn cash back
after close!
With Home Connect, you could earn $350 to $9,500 cash back after close.
When you are buying a home, it can be hard to understand why there are so many people involved, and exactly what each one is doing. Some—like your home inspector—have clear roles, but others—like your title company—may seem to fill a more mysterious role. However, your title company plays a crucial role in the process of closing on your home and protecting you from unforeseen legal issues.
What Is a Title Company?
What exactly is a title company? A title company helps to ensure that components of your real estate transaction are legal and problem-free. Through research, insurance and careful coordination, they make sure that the title to a piece of property is transferred legally and correctly from the seller to the buyer.
What Does a Title Company Do?
Title companies protect real estate transactions by taking care of three important tasks for homebuyers and sellers: conducting a title search, issuing title insurance, and serving as the escrow office and closing agent for the transaction.
1) Conduct a Title Search
One of the most important duties of a title company is performing a title search. In the real estate industry, the title refers to the numerous legal rights and equitable interests pertaining to a particular parcel of property. The title search process provides insight into the history of the rights and interests to your potential home such as who bought the property, who sold the property and the dates of these transactions.
The title search also determines if there are any other latent defects to the title, including:
Secondary or junior mortgages
Lines of credit
Judgments
Demands
Liens
Unpaid taxes
Special assessments
Other legal issues specific to the area
The title search will also look for any easements, leases or other restrictions that might be an issue for potential owners. If there are questions about property lines, the title company may even order a survey.
Once the title search has been completed, the title company will then produce a report of their findings. This title report is an important part of the homebuying process: It will list any concerns or problem areas that could potentially stall the sale of the home or give rise to future fraudulent ownership claims.
This is why lenders will not issue a mortgage without a title search. The results of this search are used to create an abstract of title, which is a summary of what the search uncovered. Finally, a title opinion letter will be issued. This is a legal document that indicates whether or not the title is valid.
2) Title Insurance Issuer
If a title search was done correctly, there should be no issues with you taking title of your new home—most of the time. Despite thorough title searches conducted prior to settlement, it is practically impossible to ensure a title is clear of all hidden problems resulting from issues like:
Undisclosed heirs
Forgotten wills
Invalid court proceedings
Previously unknown land mineral rights
Defective deeds
Title insurance is essential because it protects homebuyers from the possibility, however remote, that the seller (or previous seller) did not have free and clear ownership of the property. These policies protect a buyer from fraudulent ownership claims and protects the buyer if any unforeseen issues come up during homeownership. Title insurance policies guarantee the title as reported and recorded. Though the risk that title insurance protects you from is very low, the value of what you could lose is very high.
3) Serve as Escrow Officer and Closing Agent
Your title company will also likely serve as your escrow officer. Correct handling of your pre-closing escrow account includes making sure that all funds, including closing costs and down payments, will be paid and properly disbursed.
Closing your mortgage can be a complicated process, with many signatures needed on numerous forms and documents. Your title company may provide help with this process by serving as a closing agent during settlement. At the closing meeting, your title company will act as a mediator between the selling and the buying party, ensuring that all necessary documentation is distributed, signed, and recorded.
Bottom Line: Title Companies Help Protect Your Investment
Title issues are uncommon, but when they do occur they can be significant enough to cost you your home—one of the biggest investments of your life. It deserves the best protection you can provide. Working with a title company as a part of your mortgage closing process prevents you from expensive (and often invisible) potential problems that may place the ownership of your home in jeopardy.
Share
Categories