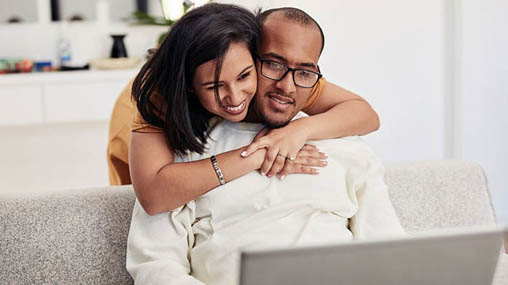 Tell me more!
I'm looking to …
Earn cash back
after close!
With Home Connect, you could earn $350 to $9,500 cash back after close.
Before they can feel confident extending you a loan, lenders first need to understand your financial situation. This means collecting and analyzing some of your personal information. Your credit score, credit history, debt-to-income ratio (DTI), and assets are all relevant, and all play roles in informing the underwriting process. But one factor that borrowers sometimes overlook is the verification of employment.
What Is Verification of Employment for Mortgage?
Employment verification for mortgage is confirmation that you have worked and are currently working to generate a reliable source of income. This not only assures the lender that you will be able to cover the down payment and closing costs associated with the loan, but also that you are capable of making monthly mortgage payments in full and on time.
It's important to remember that you and your lender want the same thing: for you to be able to pay off your mortgage within the allotted term. If you enter into a loan agreement without the resources to keep up with payments, then neither you nor the lender benefit. Verification of employment is simply another way for the lender to protect your purchase and their investment from the consequences of a defaulted loan.
How Does the Employment Verification Process Work?
Employment verification is relatively straightforward. The process begins as you fill out your employment information on your loan application. This should include your work history, current job position, how long you've worked for your company, your salary, any overtime pay or bonuses you have received, and documentation (such as W-2 forms or pays stubs) supporting the information you provide.
The lender will review your application and request any additional information or documentation. Next, you will need to sign an authorization form consenting to have your employment and income information released to the lender. Finally, the lender will contact your employer for confirmation and to obtain any other relevant information they may need relating to your employment and work history. In most cases, the lender will only need verbal verification from your employer, but in some circumstances they may request verification via email or other channels.
Employment Verification for the Self Employed
Of course, not all financially stable individuals have employers. If you're working as a contractor or are otherwise self-employed, you can still qualify for a mortgage loan. The process is slightly different, however.
Instead of contacting your employer and seeking verification, the lender will generally require a copy of your previous tax returns. You will need to fill out and submit a Form 4506-T to the IRS. Form 4506-T is an official request for a complete transcript of your tax returns, which can then be shared with the lender. The lender may also ask for a letter of employment for mortgage from your Certified Public Accountant (CPA), confirming your self-employment and financial independence.
How Long Does It Take to Verify Employment?
Employment verification is not an overly complex process in and of itself, but because it is part of the overall underwriting process, it can take anywhere from a few days to several weeks to complete. The length of the process may also depend on additional factors, such as the loan type and how available your employer is to confirm your employment.
What if Your Employer Will Not Provide Verification?
Occasionally, an employer may be hesitant to provide verification. If the issue is related to state laws or company policies against sharing personal information, asking your employer to explain the situation to your lender may be the answer. Some lenders will be more willing than others to accommodate specific policies. If you work through your HR department and discuss the situation with your employer and your lender, you should be able to find a solution.
Getting Verification of Employment for Mortgage
With so much at stake, it's important that lenders and borrowers make sure that they have all of the information they need before committing to a mortgage. Verification of employment, along with relevant tax and financial documentation, helps reassure mortgage companies that their investment in you is a safe one. And, once you have all of your information in order, you should be well on your way to purchasing your new home.
Ready to get started exploring your mortgage options? Contact a Pennymac Loan expert to get started!
Share
Categories