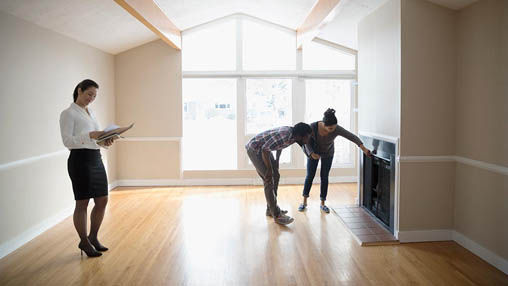 Tell me more!
I'm looking to …
Earn cash back
after close!
With Home Connect, you could earn $350 to $9,500 cash back after close.
What does your ideal home look like? Is it a classic Victorian set far back from the road with stately elm trees shading the formal garden, or a brand-new split level in an up-and-coming housing development with a communal pool, tennis courts, and a playground for the kids?
Old vs. new: It's an age-old debate. And when it comes to choosing whether to purchase an existing home or opt for new construction, there's a lot more to factor in than the curb appeal or how it would look dressed up in Christmas lights.
For most of us, a home (whether new or existing) is typically the biggest purchase we'll make in our lifetime, so it's important to make the right decision.
Do homes really age like fine wine, or is newer always better? Let's explore.
The Pros of Buying a Newly Constructed Home
To some, a new home is the ultimate status symbol; others simply enjoy the convenience and peace of mind that comes with new construction. And there's no denying that brand-new homes have their fair share of benefits. Let's take a look at the pros of newly-built homes.
The Cons of Newly Constructed Homes
A new home isn't all shiny appliances and Alexa-enabled bathrooms. For all the benefits of new construction, there are some drawbacks, too.
The Pros of Existing Homes
While some love what may be referred to as the "new-home smell," others are equally enamored with the homes of yesteryear — whether that means a 5-year-old ranch-style home or a 19th century Craftsman. And there are some definite pluses in the existing home column.
The Cons of Buying an Older Home
Old-world charm, bigger yards, and a cheaper asking price are fantastic, but they can come with some serious drawbacks, including:
Other Homebuying Considerations
New or old, existing or not, there is plenty of thought that must go into what sort of home you want to buy. It may be advantageous for you to take a tour of houses from both camps to better determine what best fits your needs.
You may be a staunch new-construction buyer and fall in love with a cute little bungalow in your favorite neighborhood. Or you might think you want a brick home on a quarter-acre lot only to be wooed by the technology and convenience of a newly-built home.
Whatever you choose, Pennymac is here to help you obtain the financing you need to secure your ideal home! Learn about your options and how you can get pre-approved for a home purchase loan by connecting with a Pennymac loan officer today.
Share
Categories