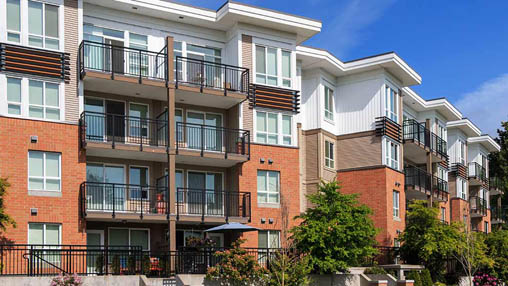 Tell me more!
I'm looking to …
Earn cash back
after close!
With Home Connect, you could earn $350 to $9,500 cash back after close.
Whether you are considering your first rental property or just closed on your 50th, you have many decisions to make relating to how you will manage your investment. Keep that pink bathroom or tear it out? Update the landscaping yourself or hire help? One of the questions you may not have considered is whether or not to hire a property manager. Many investors (both new and experienced) are hesitant to hand over any of their cash flow to a property manager, but this is one expense that can save money, time, and maybe even your sanity.
What Does a Property Management Company Do?
Many investors are hesitant to partner with a manager because they just don't know what is involved in property management. They think that they can do everything themselves, or that they only need a management company after they reach a certain number of units. Mark Ainley, owner and founder of GC Realty and Development and GC Realty Investments wants new investors to know that they should have a property manager in place even before closing their first deal.
Unless you have experience managing rental properties, or at least have the desire and capacity to do so, hiring a property manager before you purchase a property is a must. Not only can a good manager give you a second set of experienced eyes on a potential investment, but they can get started immediately after closing. If you do choose to manage one or two properties by yourself and are wondering when you should let a property manager take over, my answer is when you feel you are in over your head and your investments are suffering because of it or if your time is better spent elsewhere. – Mark Ainley
Still not convinced that a property manager is a must? Bruce Ailion, a real estate broker and licensed attorney with a master's degree in real estate has over 30 years of experience buying and selling real estate. Here are the ways that he believes a property manager can help you.
A professional manager will lease the property faster, and for more. They will do deep background checks to avoid deadbeats. They have documents and procedures to keep you safe from regulators and lawsuits.

Do you want to get a call about a leaking roof or pipe, no heat or air, the dishwasher, garbage disposal or refrigerator not working, the neighbor is making too much noise, the garage door is not working, smoke coming from an electric outlet or rodents in the attic? Most investors I encounter wanting to get out of rental property ownership managed on their own. They are tired and beaten by the challenges of dealing with leasing, tenants, and repairs.

A good property manager will save you money, make you money, and make property ownership attractive. – Bruce Ailion
What to Look for in a Property Management Company
If you are getting ready to purchase your first investment property, or hand-off the management of several that you already own, it's time to start your search for a property manager. Lukas Krause, CEO of Property Management Business Solutions, offers his tips on how to find a good rental property management company.
"An investor should consider experience, trust and transparency, especially as related to bookkeeping and financial matters, referrals from trusted friends or acquaintances, online reputation scores, property management services provided, and lastly, price. Like any industry, you get what you pay for. The cheapest price usually leads to a poor customer experience, and when you are turning the keys over to someone to take care of your investment you want someone who will treat both the owner and the tenants fairly and with respect.

If the property manager is part of a reputable franchise organization such as Real Property Management, the property owner benefits with better national oversight, better systems, and better processes, because the national group has greater capabilities and a vested interest in maintaining standards and ensuring compliance across the entire organization.

Questions to consider when hiring a property manager are:
Are they straightforward about what they do and don't do?
Is their pricing understandable, without hidden costs?
Do they have a positive reputation, with years of experience?
Are they part of a national organization like Real Property Management?" – Lukas Krause
Scott Schuhwerk has over seven years of experience in real estate investing and asset management, and is the Founding Principle of Vienna Holding Corporation and Vienna Property Management. He agrees that both past experience and continuing education can ensure that a property management company is equipped to protect both you and your investment.
You want to align yourself with a company that has experience in leasing residential housing, preferably a company that has been around 5+ years. Have a face-to-face meeting with the property management company you will be working with to interview them, and have them tour your property to make recommendations. Have a prepared list of questions to ask them.

I would recommend a company that is affiliated with NARPM (The National Association of Residential Property Managers). NARPM has several events a year to keep their members updated and educated on laws and the business of managing single family rentals with topics that cover Fair Housing, proper tenant screening, inspections and handling security deposit disputes. – Scott Schuhwerk
Technology and Property Management
Hiring a property management company should make your life easier, but you shouldn't check out completely since it's a good idea keep an eye on your investments. Finding a company that offers features like online access to real-time data on your rental properties can make it incredibly simple to be both fully involved and hands-off at the same time.
Nathan Miller is the founder of Rentec Direct, a cloud based software company that services the landlord and property management industry. He advises investors to look for a management company that uses technology to improve communication and efficiency, while still providing great customer service.
Look for property management companies that are embracing modern technologies. The property manager should be able to give you an online login to view the performance of all your properties. You should be able to login any time and see if it's vacant, or what the cash flow is. You should be able to call and get somebody on the phone immediately, or a return call within two hours. If they cannot return your call within that time-frame, that is what you would expect to experience once you are signed up with them. – Nathan Miller
John Bodrozic, co-founder of HomeZada, agrees that a tech-savvy management company is essential. They should provide you with easy access to the numbers that you need to understand exactly where each of your properties is at.
A key part of investing in a rental property is to have a digital system in place to track all the details of the home. This is especially important because you are not physically living in the home, but you need to have real time access to data about the home.

Some important things to track are a preventative home maintenance schedule,any renovation projects you do to the rental, and a good digital home inventory to make sure the house is insured properly. It is also a good idea to track the changing marketing conditions on the value of the home. Knowing how much equity you have, and all the mortgage details is also key, especially when you decide to sell it in the future. – John Bodrozic
So, How Much Does Property Management Cost?
There are a large number of factors that influence the exact amount property management services will cost: property location, the size and type of property, and the health of the housing market are just a few of these variables. Fortunately, there are some baseline rates and fees for common services that can give you a ballpark figure of what to expect.
Property Management Fees. The typical baseline fee for management services is between 4% and 12% of the monthly rental value of the property for apartment complexes and the like, while single-family homes come in at around 10%. Some property management agencies will instead charge a flat fee per unit, while other use combination of a flat fee and a rent value percentage.
Leasing Fees. Many management companies can assist you in the leasing process with prospective tenants for a fee. This is usually about 50% of the first month's rent, but 75% to 100% in not uncommon.
Maintenance Fees. Property management companies can often provide maintenance services as well. These prices are usually negotiated beforehand, but at times additional labor fees of $25 to $40 per worker, plus materials costs, are required.
Vacancy Fees. Even if a unit in your property is vacant, management companies will often factor them into their overhead costs (advertising, basic upkeep, showing the vacant unit, etc.) and charge accordingly. This may be a flat monthly fee or a percentage of the first month's rent.
Late Fees. Rent collection is often included in the management cost, however some companies charges additional fees for collecting late rent payments from tenants, usually between 25% to 50% of the penalty amount.
Eviction Fees. From time to time a tenant will not work out and it will be in your best interest to evict them. Many property management companies will handle this unpleasant process for you at a cost, usually between $500 and $600 per eviction, plus hourly fees and court costs (which can be substantial).
These are just the most common fees a property management agency charges. Others might include advertising fees or inspection fees. It is important that you fully review and understand the fee structure and which party is responsible for which payments before you sign any contract.
A Great Partner: Before, During and After
A good property manager can help you choose the right rental properties to buy, manage them throughout your ownership and even provide data that can help you sell your investments for the highest price possible. This partnership is a worthwhile investment at any stage of rental property ownership. If you're thinking of investing in rental property, contact a Pennymac Loan Officer today to get started.
The views, information, or opinions expressed in this blog do not necessarily represent those of PennyMac Loan Services, LLC and its employees.
Share
Categories