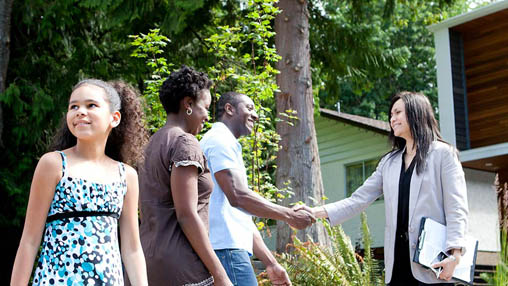 Tell me more!
I'm looking to …
Earn cash back
after close!
With Home Connect, you could earn $350 to $9,500 cash back after close.
Everyone wants to get the best house possible for the best possible price. But even at a great price, it's probably the most expensive purchase you will ever make, so searching for easy ways to save is a good idea. Add in a competitive market, and would-be home buyers will be looking for any advantage possible.
One way that you can position yourself to get an amazing deal (and get the home of your dreams) is to pay attention to the timing of the market in your area. Here's how you can figure out the best time to buy a house.
When is the Best Time to Buy a House?
The factors that should be considered when timing your home purchase typically fall into two categories: market factors and your personal life factors.
Market factors are things like interest rates (lower rates will offer lower monthly payments, which helps you save money on the cost of paying off your mortgage), and whether you are shopping for a home in a buyer's market or a seller's market.
The market that is attractive to you depends on what role you are currently in: A buyer's market is great for home buyers. There are lots of homes for sale, and sellers are usually willing to drop their prices or make other concessions in order to get their homes sold. In a seller's market, the home sellers have more power. There tend to be fewer homes available, so homeowners often have multiple buyers interested in their property and can command the highest price possible.
The personal life factors that can impact the timing of your home purchase include:
Your financial situation: Do you have the income and credit score needed to qualify for the loan you want? Do you have a down payment saved? Can you afford the other expenses that come with home ownership, from upkeep to property taxes?
Your desired lifestyle: Do you have the free time (and the desire) for home maintenance? How soon do you want to buy a new home? Do you plan to move again soon, for a job or access to a new school? Is the size of your family changing in the near future?
All of these variables, from interest rates to your interest in staying in your current city, will impact the timing of your home purchase. You may not be able to control all of them, but one factor that most people can control is the time of year that they choose to search for and buy a new home.
How Seasonal Supply and Demand in the Housing Market Impacts You
Unfortunately, there is no one perfect home buying date or even month that includes everything that home buyers want. Summer and winter are very different home buying seasons, with advantages and disadvantages to both. Here are the details you need to know.
As we mentioned previously, one of the biggest impacts on home prices is supply and demand, and demand can be very seasonal. The spring and summer seasons bring longer days, warmer weather, and more homes listed for sale. Since this is an increase in supply, you might think that prices would go down, but in this case, that is often not true. The huge demand for homes in the spring and summer seasons tends to consume all available inventory and then some—resulting in a more competitive, higher-demand market than other times of the year.
Looking to buy in a hot market? Get tips from realty experts on how to outshine and outbid your competition.
In fall and winter, less homes are on the market, and there are even fewer buyers. This is most likely due to the numerous holidays, busy family schedules, and difficult weather, all of which make moving even more unattractive. There is little inventory, but even less demand: As a result, buyers will often need to lower their asking prices in order to sell their home during the winter.
The Best and Worst Months to Buy A Home
Within the seasons of winter and summer, it is possible to get even more specific about the best and worst times to buy a house. To get the best value possible, the best month to buy a home is in January, though many winter months will likely yield a better value for buyers, and the least favorable months are May and June since summer is the season to buy.
January is beneficial because it's usually a mini buyers market, even in a seller's market year: By January, homes for sale have typically been on the market for over 3 months, so sellers are ready to make deals. However, even if buying a house in January isn't an option, simply waiting until the busy summer home selling season ends can save you thousands of dollars.
May and June are the least favorable months for cost-conscious buyers as it is the opposite of January: homes sell very quickly and at a high median sales price. This gives sellers little desire to negotiate as another full-price buyer is probably in line right behind you.
The Right Time to Begin House Hunting
The best time to begin house hunting will be unique to each potential homebuyer. Using the seasonal data above, your own personal needs (such as a job or school start date), the average days on the market for homes in your desired area, and input from your real estate agent, you should be able to come up with a house hunting plan for your family. Here are some other considerations that different types of homebuyers may want to keep in mind:
First-time buyers need to consider their financial goals before they set a house shopping timeline. If you are on a tight budget and price is your number one consideration, start looking in fall with an eye on a January closing date.
Seasoned buyers may be looking to upgrade, downsize, or simply change neighborhoods for lifestyle reasons. If you have specific home features (or locations) that are must-haves, then house hunting in spring and summer when supply is high will give you the most to choose from, even if prices are not at their lowest.
If you need to sell your current home before buying your next one, you may want to consider listing your current home in late spring in order to capitalize on the June rush. Of course, you will then have to join that rush to find your next home, or make alternate plans such as a long escrow period or a rent-back agreement while you house hunt.
Make Your Move: Timing is Everything
Choosing the right home for you and your loved ones to enjoy is ultimately a big decision, and there is no way that you can completely control or beat the market. However, understanding the seasonal swings (and having a little patience) can often reward you with big savings. If you want to be sure that you are ready to buy when your dream home hits the market, get started with our online pre-approval process today, or contact a Pennymac Loan Officer to learn more.
Share
Categories