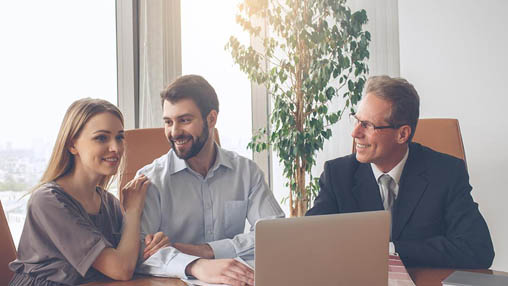 Tell me more!
I'm looking to …
Earn cash back
after close!
With Home Connect, you could earn $350 to $9,500 cash back after close.
Enterprise Paid Mortgage Insurance (EPMI) is a type of mortgage insurance option for borrowers with an LTV ratio greater than 80%. EPMI is another option for borrowers to obtain mortgage insurance, where the mortgage insurance is obtained from an approved insurance provider.
Understanding EPMI and High LTVs
Understanding the concept of loan-to-value (LTV) is the key to understanding mortgage insurance. LTV is the amount of any mortgages secured by your property divided by the market value of the property. A high LTV mortgage is one in which the loan amount is nearly equal to the price of the home. For example, if you have a mortgage for $95,000 on a $100,000 home, the loan to value rate would be 95%. High LTV loans are considered risky, so lenders seek extra protection for their investments in the form of mortgage insurance. Lenders typically require mortgage insurance for loans with an LTV of more than 80%.
Loans with LTV ratios greater than 80% are generally delivered to Fannie Mae and Freddie Mac (government-sponsored enterprises or GSEs) with mortgage insurance. Even if you received your mortgage from a local bank, there is a good chance your loan will eventually be purchased by one of the GSEs, so your lender must plan for that by securing the required mortgage insurance coverage when they originate your loan.
Remember that mortgage insurance does not protect the borrower. It is insurance for the lender to reduce the risk of borrowers not making payments on higher LTV loans.
Historically, there have been two types of private mortgage insurance (PMI) available to meet these requirements. Lender Paid Mortgage Insurance (LPMI), purchased by the lender and Borrower Paid Mortgage Insurance (BPMI), which is bought by the homebuyer. EPMI is the new, alternative insurance option.
How EPMI Works
Overall, offering the option of EPMI presents a streamlined mortgage insurance process for lenders. Making things easier for lenders, in turn, makes things easier for homebuyers to get the loans that they want. With fewer requirements, it is quicker and easier for lenders to close loans for buyers.
EPMI works much like lender paid insurance. A government-sponsored enterprise (GSE) has an agreement with a lender, Pennymac in this case, to obtain mortgage insurance on the loan. Once the lender sells the loan to the GSE, they will obtain the EPMI, not the lender or borrower.
For homebuyers, EPMI can sometimes allow for a lower monthly payment. Instead of having an additional fee for mortgage insurance, the payment amount is built into your interest rate.
Which Option is Right for You? Comparing EMPI, LPMI, and BPMI
Depending on your unique circumstances (and the housing market in which you want to buy), obtaining a mortgage with a high LTV rate may be the right option for you. Since you will then need some form of mortgage insurance, it is important to understand the different options available to you and your lender.
BPMI vs. EPMI
As a homebuyer, you have the option to buy your own mortgage insurance. This is commonly known as Borrower Paid Mortgage Insurance (BPMI), though BPMI differs from EPMI in three major ways:
Process: With borrower-paid MI, your lender will help you choose what company to use and provide information on different payment options. With EPMI, you only have to acknowledge the mortgage insurance (MI) coverage.
Cost: Depending on a buyer's financial situation, EPMI can offer buyers a lower overall monthly cost than a mortgage payment plus MI since EPMI is built into the interest rate.
Length of Term: BPMI may be canceled once the LTV reaches a certain limit, generally 78% LTV. EPMI insurance cannot be canceled, even if a buyer's LTV rate drops below 80%.
LPMI vs. EPMI
Lender paid mortgage insurance (LPMI) is mortgage insurance obtained by your lender, and is rolled into your interest rate, but there is no dollar amount included in your payment. LPMI differs from EPMI in that Pennymac obtains the MI and not the GSE, which can speed up your loan process.
Overall, BPMI, LPMI, and EPMI each offer different benefits. Factors like your individual financial history, current budget, and future plans will also need to be considered when comparing your mortgage insurance options.
Mortgage Insurance That Works For You
Deciding to buy a home (and figuring out how much you should spend) involves evaluating many complicated factors. Everything from your personal financial situation to changing housing markets needs to be considered when you are making plans for your life, both immediate and long-term.
Exploring the option of EPMI with your lender will aid you in aligning your personal goals with your financial needs, and may help get you into your hoped-for home. If you are ready to pursue your homebuying plans, you can get started with our online pre-approval process today or contact a Pennymac Loan Officer to learn more.
Share
Categories