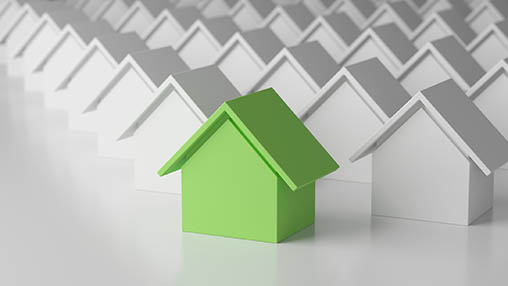 Tell me more!
I'm looking to …
Earn cash back
after close!
With Home Connect, you could earn $350 to $9,500 cash back after close.
Highlights:
The Adverse Market Refinance Fee explained
The Adverse Market Refinance Fee is eliminated
Why it's an ideal time to refinance
Benefits of refinancing
What Is the Adverse Market Refinance Fee?
The .05% Adverse Market Refinance Fee was a fee added to refinanced mortgages backed by government agencies in 2020. It was charged to lenders to help cover projected losses as a result of the COVID-19 pandemic and was usually passed on to homeowners either as an addition to their closing costs, the loan amount, or an increase in the interest rate.
The Fee Has Been Eliminated
Recently things changed when, on August 1, 2021, the Federal Housing Finance Agency (FHFA) announced the fee was being eliminated. This means lenders will no longer be charging an additional .05% and borrowers don't have to worry about this added expense. According to the FHFA, an early end to the fee was made possible due to the success of its pandemic policies which helped reduce the effects of COVID-19 on the housing market.*
Now Is an Ideal Time to Refinance
This development is excellent news for homeowners who are, or have been, thinking about refinancing their mortgages. With no fee being passed on to them by their lender, they will no longer have to be charged that cost when they refinance.
"The COVID-19 pandemic financially exacerbated America's affordable housing crisis. Eliminating the Adverse Market Refinance Fee will help families take advantage of the low-rate environment to save more money," said Sandra L. Thompson, Acting Director of FHFA.*
Top Benefits of Refinancing
With no Adverse Market Refinance Fee and low rates, refinancing can be an excellent decision that can help you:
Reduce your monthly payments
Shorten your mortgage length
Convert to a fixed rate
Take cash out from your home equity
Ready to Refinance?
If you're ready to take advantage of the current economic climate and potential savings, it's the perfect opportunity to consider refinancing. Apply online now or contact a Pennymac loan officer to learn more.
Refinancing your existing loan may result in your total finance charges being higher over the life of your loan.
*Source: https://www.fhfa.gov/Media/PublicAffairs/Pages/FHFA-Eliminates-Adverse-Market-Refinance-Fee.aspx
Share
Categories