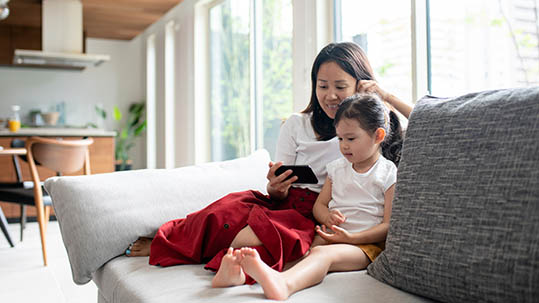 Property Damage
& Payment Assistance
At Pennymac, our first concern is that our customers and their families are safe when there is a disaster. Whether the disaster caused damage to your home or your place of employment we know this may be a difficult time. We understand how important your home is to you and your family and want to remove some of the worry during this time. Here is some information to help you during this time:
Steps To Take For Property Damage
Contact your homeowner's and/or flood insurance provider. Report the damage, determine your coverage and file a claim. If you have flood damage and have flood insurance, you'll need to call that insurance provider too. You can visit the FEMA website for help on How to Fill Out Your Flood Claim.
Register for Disaster Assistance. Visit www.DisasterAssistance.gov or call the registration phone number at (800) 621-FEMA (3362). Coverage may vary in your insurance policies and there may be resources available to you that are not covered under your insurance.
If your damage is covered, your insurance provider will assign you an adjuster. The adjuster will come to your home to assess the property damage. While you work directly with your insurance provider, our Insurance Department is here to help answer any questions you have about the loss draft process. For information on insurance claims, to download claim packets, and to electronically submit completed documents, go to our insurance service website. You can also call us at (866) 314-0498. Our office hours are Monday - Friday, 5am-6pm and Saturday, 7am-11am Pacific Time.
If your damage is covered, your insurance company will send a claim check to you. This check will typically need to be endorsed by both you and Pennymac because of our mortgage on the property.
Here is the required documentation needed in order to expedite the processing of your claim with us. For more information on the process:

Endorsed Insurance Claim Check
Insurance Company Adjuster's Worksheet
Signed Contract/Proposal with your contractor
Contractor's Waiver of Lien
Contractor's Internal Revenue W-9
Copy of the Contractor's License
Note: When you receive an insurance claim check, please call our Insurance Department at (866) 314-0498 for assistance. Our office hours are Monday - Friday, 5am-6pm and Saturday, 7am-11am Pacific Time.
Payment Assistance
If you anticipate any difficulty in making your payment from a disaster or related property damage, we are here to help review all options available to you.
The investor/insurer of your loan and FEMA declaration will determine what type of short term relief Pennymac can provide to you. See Federal Emergency Management Agency section below for more information.
Federal Emergency Management Agency (FEMA)
You may be eligible for assistance from FEMA for your uninsured housing needs. To confirm if you are in a FEMA declared disaster area for individual assistance, visit the FEMA website at www.DisasterAssistance.gov or you can call (800) 621-FEMA (3362). Not sure of the difference between individual assistance and public assistance? Go to www.fema.gov/disasters/declarations.
Disaster Forbearance Plans
One option that might be available to you is a Disaster Forbearance Plan. The Disaster Forbearance Plan provides short-term relief that allows you to stop making mortgage payments for up to three months following the date of the disaster to allow you to focus on more pressing concerns. There is no negative credit reporting during the Plan period and no late fees are charged. Those payments will need to be made after the Plan expires, but we provide assistance for those customers who need additional help bringing their account current.
While you are on the Disaster Forbearance Plan, we need you to check in with us each month to see if your circumstances have changed. As you near the end of the forbearance period, we will work with you to determine the best program to help you repay the amounts not paid during the forbearance period. Based on your circumstances, you can repay these amounts through one of the following programs:
Lump sum, which is when you want to pay all missed payments in one payment when your forbearance plan ends;
Repayment plan, in which an additional amount is added to your normal monthly payments to help you repay those amounts over a set period of time;
Streamlined modification, where the terms of your loan may be permanently modified to help bring your loan current and provide more affordable payments without the need for financial documentation; or
Other modification programs that depend on your individual circumstances and may require income and other documentation.
In addition, for those who were significantly affected and require more long-term assistance, the Forbearance Plan period may be extended beyond the initial three-month period upon request.
Update Your Contact Information and Access Account Information
If you have been temporarily relocated or there are postal delays in your community, please take advantage of our website. Our website is available 24/7, from your phone, tablet or PC at PENNYMAC.COM or download PENNYMAC Mobile, where you can access your account information, update your contact information, view your statements and make a payment. To make the registration process easier, please have the following information available:
Your Pennymac Loan Number
Access to your email account
Access to your mobile device
Additional Helpful Resources
If you need additional assistance, here are some helpful resources: