Something went wrong. Please try again.
PennyMac is not currently licensed to offer purchase or refinance loans in the state of New York. If you'd like to learn more about all of your loan options, call us at
(866) 549-3583
.
Thank you! We've received your information. We'll be following up right away to put together a mortgage quote with you.
Something went wrong. Please try again.
Residents:
Refinance Your Home Today
Are you looking to reduce your monthly mortgage payment, get a lower interest rate, convert your home equity into cash, or switch to a fixed-rate loan? Consider refinancing your home loan with PennyMac.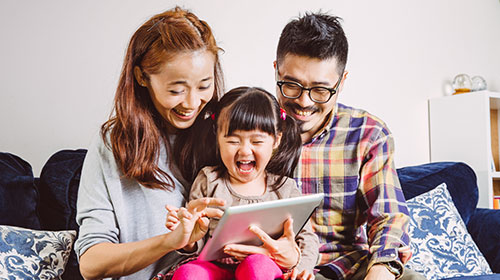 : 4.49/5
Happy Homeowner Reviews
Please keep your phone nearby as we will be reaching out to you in the next 24 hours
Can't Wait to See Your New Rate?

Call now
Phone:
1-866-549-3583
Refinancing your existing loan may result in your total finance charges being higher over the life of your loan.
*Customers pre-approved with PennyMac prior to locking any purchase loan with PennyMac get 0.50% of the loan's principal amount, applied as a discount off total closing costs and/or principal curtailment, subject to investor guidelines. Loans must be locked by 12/31/2021 to qualify for the offer. Excludes third-party or in-process loans.

For example, on a $300,000 home purchase loan one would receive a $1,500 discount (calculated at 0.50% of $300,000), applied to closing costs.

**For Conventional and FHA purchase loans PennyMac's $1,100 origination fee is waived, and on VA purchase loans, the original fee is reduced by $1,100. Loans must be locked by 12/31/2021 to qualify for the offer. Excludes in-process and third-party loans.

All offers mentioned on this page are for home purchase loans only and do not apply to refinance loans.
0 Million+
Happy homeowners
3,987+
Ready to serve you
$ 233 Billion
In loans serviced**
*Based on results from Inside Mortgage Finance Q2 6/30/21. Includes PMT loan acquisitions, for which PFSI earns a fulfillment fee upon loan funding.
**According to Inside Mortgage Finance ranking of Top 50 Mortgage Servicing Participants by dollar amount for Q2 2021.
Explore the Refinance Option That's Best for You
VA
The U.S. Department of Veterans Affairs' VA loan programs are intended for military service members and their families. Being a government-backed mortgage means that the VA will reimburse the lender for any losses that may result from borrower default, allowing lenders to finance up to 100% of the property's value.
Cash-out Refinance
A Cash-Out Refinance Loan from PennyMac is a way to access the equity in your home to tackle things like home improvements, lingering debt or any other expenses that you need help managing. In some cases, you may also be able to lower your monthly interest rate as well.
Conventional
A conventional loan is not insured or guaranteed by the federal government, which makes it different from programs like VA, USDA and FHA. These flexible loans allow borrowers to get low rates and often avoid mortgage insurance with a higher down payment.